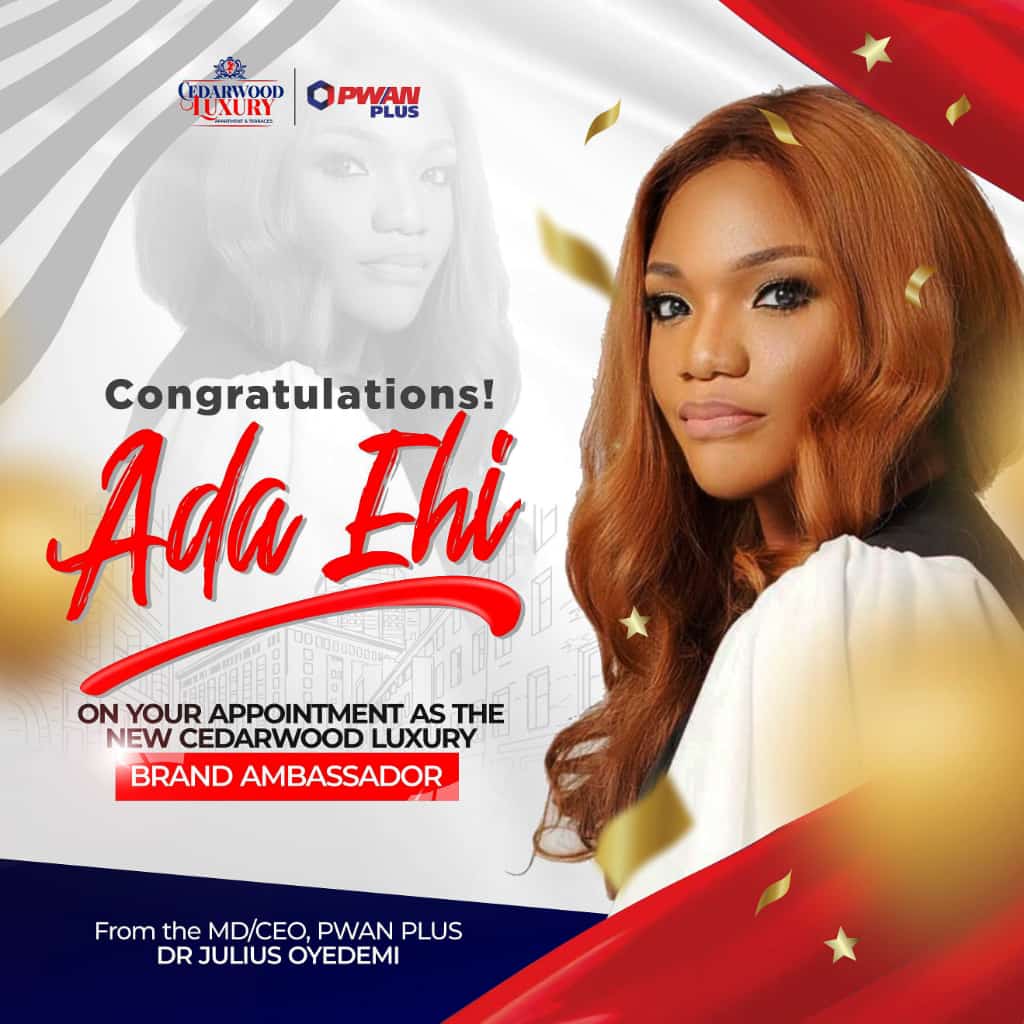 July 31, 2021

114 views

0 Comments
CEDARWOOD LUXURY UNVEILS ADA EHI, AS BRAND AMBASSADOR
CEDARWOOD LUXURY UNVEILS ADA EHI, AS BRAND AMBASSADOR… It's no longer news that, Ada Ehi a Nigerian born international gospel singer-songwriter, recording and performing artist known for releasing some of Africa's biggest gospel music is now the the first ever brand ambassador for the luxury real estate brand PWAN Plus, owners of all Cedarwood Estates and Cedarwood Luxury projects.
The managing director of PWAN Plus, Amb (Dr), Julius Oyedemi expressed his joy and satisfaction on the choice of this amazing personality. He stressed that, the Gospel music star herself is an epitome of luxury.
The synergy between Cedarwood Luxury and her brand is going to birth new and amazing opportunities.
Congratulations to the CONGRATULATIONS CROONER.